How to monitor & log your new environment?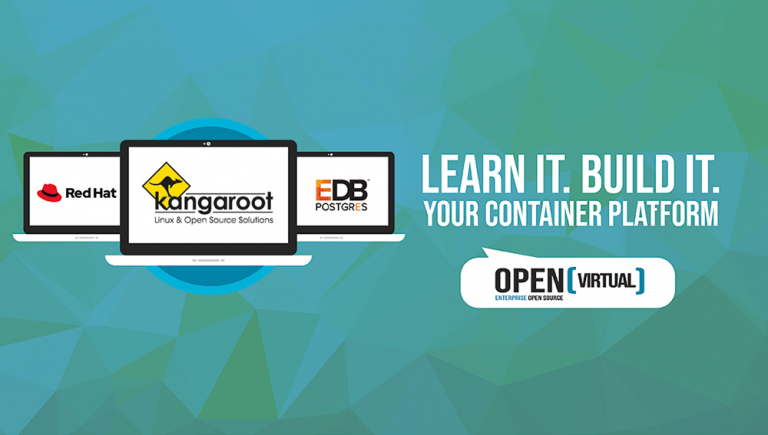 Extra remarks
After the first 2 sessions, Kangaroot will show you a thing or 2 about running such a platform in real life.
We'll talk about monitoring & logging, patching, and all sorts of integrations with your existing or new infrastructure.

LEARN IT. BUILD IT. Your Container Platform!
Are you getting ready for application modernisation? We want to guide you, together with our partners Red Hat & EDB, in building your own container platform. Step by step, in 4 weekly webinars, we'll be assisting you in every part. But instead of just webinars, we'll be handing you the tools for your POC build.
During our first session with

Red Hat

, Dieter De Moitié will be giving you all the insights of the newest version of Red Hat OpenShift: 4.4.
One week later,

EnterpriseDB

will explain how to fit your database in your container.
After these first 2 sessions,

Kangaroot

will be the glue between those 2, with more info about monitoring & logging your new environment.
Finally after 3 weeks, you have your own tools ready to

build your container platform

. In this last session, we will be helping you step by step to create your container platform. Both EDB & Red Hat will be joining in this session.
What do you get after 4 weeks?
a working POC OpenShift environment, incl. EDB database, to show your container platform to colleagues & management & start thinking about the possibilities;
a community chatroom with all attendees including Red Hat, EDB and Kangaroot engineers;
for the 30 days following your POC build;
and access to extra free Red Hat trainings!
Are you ready to create your container platform? Let's learn & build it!