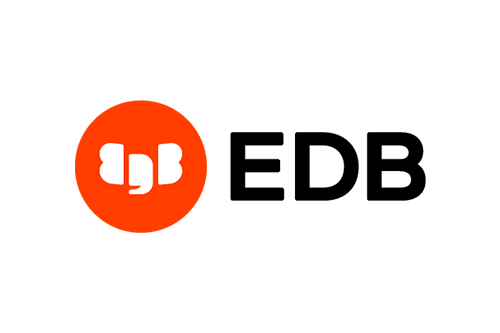 EDB Gold Partner
Kangaroot has been a proud Gold Business Partner for many years where we have built our expertise in PostgreSQL. Our strength lies in advising, managing & implementing high-quality technical solutions and migrate & support you platform. 
In 2019 Kangaroot won the EDB EMEA Partner Award! Together we help you at every stage on your path to PostgreSQL.
We saw the benefits of choosing open source for database management. EnterpriseDB was chosen because we were looking for a database that was versatile enough and big enough to run what we needed  
Leave Oracle for PostgreSQ
Moving away from Oracle can seem daunting. You'll need the right technology, migration and deployment expertise, and world-class support for the journey ahead. We have you covered, every step of the way!
7 Critical Success Factors for Moving to Open Source Databases (like Postgres)
Businesses across industries are seeing the increased adoption of new technologies designed to empower digital transformation and future-proofing efforts. As this trend becomes more popular, the pressure to join in is only growing.
This is why a growing number of forward-thinking companies are turning to open source technologies, like Postgres—which provides the greatest flexibility so you can harness the power of your data. In this guide, we'll explore why open source is such a good fit for top organizations that are committed to digital transformation, and outline the key factors to ensure your success.
 
Recorded webinar: PostgreSQL security
Marc Linster, Chief Technology Officer at EDB
The webinar will review a multi-layered framework for PostgreSQL security, with a deeper focus on limiting access to the database and data, as well as securing the data. 
Check out this recording and discover best practices with PostgreSQL!