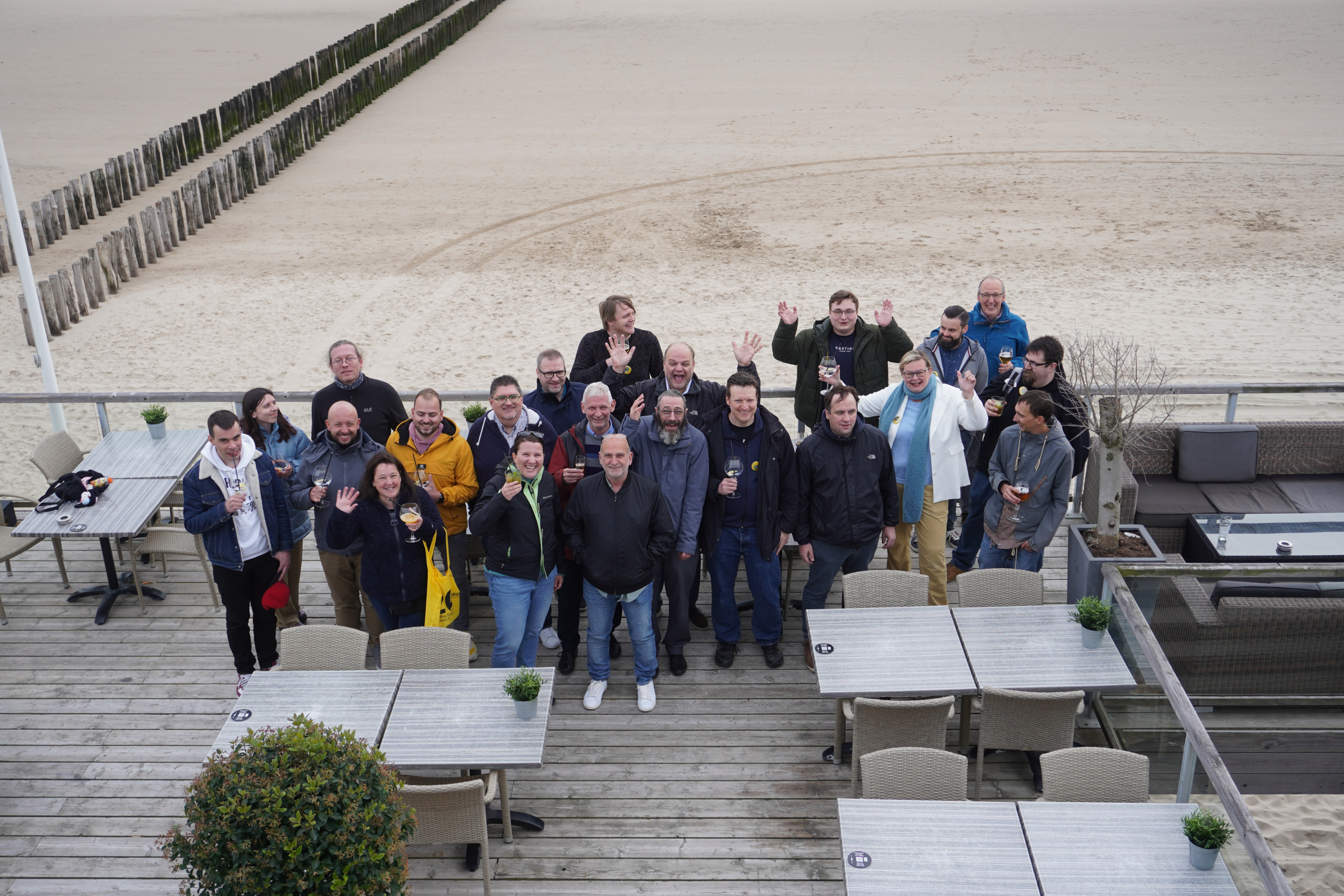 20 years of experience in open source
Since 2000 we are leaders in open source & linux in Belgium. Our story started with Peter & Pepijn but quickly Kangaroot became a team of 30+ employees. Throughout the years we have built solid partnerships with Red Hat, GitLab, Elastic, SUSE, EDB, ... just to name a couple of them. 
In 2020 we celebrated our 20th anniversary in open source & linux!
All of them who believed in us, customers, partners, team members, family & friends were there to celebrate together with us. Thank you for your support! Let's kick of another 20 years of open happiness together!
Root Fund
In March 2022, we announced the start of a financial fund that will tackle one of the elephants in the room when it comes to Open Source development. Who pays the volunteers that maintain older, but wide-used libraries & software components. The volunteers that aren't on hardware or software vendors' payrolls. Men & Women who started developing or maintaining a piece of software and do not want to step away even when users get too demanding or when security issues arrise.
Kangaroot has decided to start the fund with a initial contribution of 25.000 € - as of April 1st 2022, every day Kangaroot charges a customer - 10 € will be added to the fund. Additionally, customers who want to contribute as well, will be able to do so.
A panel of experts ( Kangaroot Teammembers, partners & customers) will decide which developers and/or which open source projects will get paid by the fund. Fund will be transferred either directly to a project or to developers via the Github Sponsors system. More details on the fund, the panel and the chosen developers will be available soon on community.kangaroot.net
Join us!
Are you ready to jump into open source?!
Kangaroot's culture & values
Ambition & results

We are ambitious with a taste for performance, growth and celebrating success. Commitments are always kept as we seek to achieve profitable growth to create value & employment. We aim to bring as much value as possible to our clients, at every touchpoint. 

Learning & innovating

Curiosity and learning are at our core – this stimulates innovation.
At Kangaroot, we are curious and have an open mind. We learn & seek actively new techologies. We need innovation to meet the challenges of our customers and build top partnerships!
Jochen Maes
Senior Consultant at Kangaroot
I'm happy to see that everyone is very open, there is a lot of loyalty & everybody is really embedded. Everyone feels like a Kangaroot person & that is really cool to see!