Kangaroot for the public sector
Since the Tallinn Declaration in 2017, open source technologies, communities, and methodologies are becoming more and more important in the public sector. 
The Kangaroot services, from advice, to implementation and support, can help you in achieving your new IT challenges. 
It is our goal to unlock open source technology and open source innovation for the public sector. We establish this by maintaining a portfolio of public tenders & partnerships. 
What's in it for you?
Expertise in Government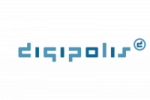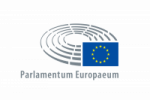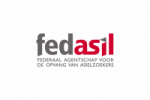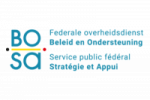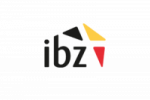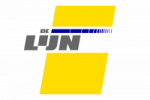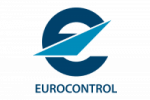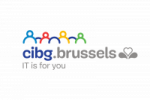 We saw the benefits of choosing open source for database management. EnterpriseDB was chosen because we were looking for a database that was versatile enough and big enough to run what we needed! Kangaroot advices & supports us in this transition 
Upcoming event: OPEN for GOV
12th of December 2023
Please join us the 12th of December 2023 for a new edition of OPEN for GOV, thé Belgian open source event for the Public Sector. During half a day we'll gather some tech updates from our partners around the table, plus you'll meet your peers around the table so you can learn from each others experiences. 
Talk to us
Hans Dillen, Business Development Manager at Kangaroot
For all you questions about contract details within our partnerships (mentioned above), you can contact Hans. He knows all the ins and outs of every agreement and is more than happy to guide you in your open source journey! 
We support you together with our partners
Overview of our existing frameworks
Smals tender

Since a couple of years, Kangaroot supports Smals with their Elastic & EnterpriseDB Postgres licenses in the following contracts:

BB-001.001/2020 - Postgres

Startdate 2015 
EnterpriseDB subscriptions, services, training
HVR migration tool subscriptions
Kangaroot services

BB-001.024/2020 - Elastic

Startdate July 2021
Elasticsearch subscription, services, training
Kangaroot services, support

Discover here whether you are in the Smals Member List to enjoy this agreement! 

VITO Contract

We've joined the VITO contract through our partnership with Securitas. More info about this agreement:

Kangaroot consulting services
50.000+ products and services
For cities, municipalities and OCMWs, police zones and fire brigade, government agencies, hospitals, colleges and universities, utilities and intermunicipal companies, …
All details at www.vito-securitas.be

Curious to know more about these contracts? Get in touch! 

Bechtle

There is an existing agreement between Bechtle - Kangaroot - FPS Chancellery of the Prime Minister. 

IT18076 – lot 6

Multiple software and hardware products
For example Red Hat and Elastic subscriptions
Mini-competition

Want to know more? Get in touch!