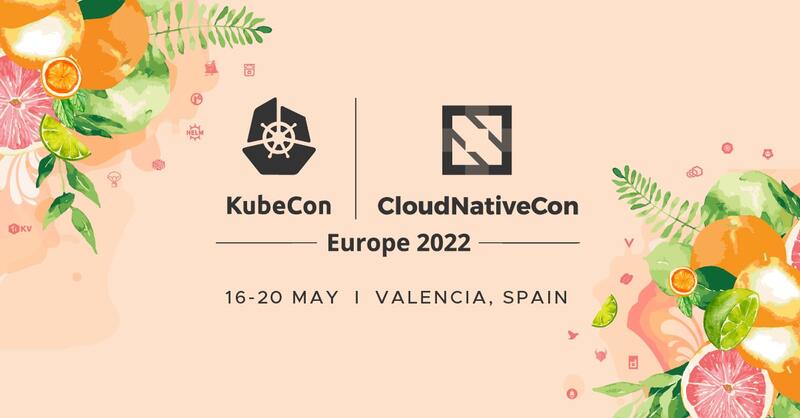 Extra remarks
The Cloud Native Computing Foundation's flagship conference gathers leading technologists from leading open source and cloud native communities to further the education and advancement of cloud native computing.
Team Kanga will be there! We are looking forward to meet you in Valencia, so do not hesitate to contact or send us a PM. In case you are not here, check out the virtual schedule as well. There are plenty of sessions to follow!
Why attend?
This is THE conference for gathering developers, IT professionals, and C-level leaders across the ecosystem to share learnings, highlight innovation and discuss the future of cloud native computing, including emerging trends in microservices architectures and container orchestration with technologies like Kubernetes, Prometheus, and many more.
Over 5,000 of the most talented individuals in the industry are expected to gather together in person for this event making it a great place to network with industry professionals and learn from the top cloud native experts.
How can your attendance at KubeCon + CloudNativeCon Europe 2022 strengthen your company:
KubeCon + CloudNativeCon Europe offers 100+ sessions including technical sessions, deep-dives, case studies, and more. Attending these sessions will allow you to build your knowledge on best practices and new trends in the rapidly evolving cloud native ecosystem.
The "hallway track" at KubeCon + CloudNativeCon Europe will allow you to meet technology and business leaders to collaborate on the technological challenges and implementations they're working on while creating strategic partnerships that will benefit your company.
This is the premier vendor-neutral cloud native event that brings together the industry's most respected experts and key maintainers behind the most popular projects in the cloud native ecosystem. This will allow you to gain insight into the roadmap of these projects and how you can utilise them in your software stack.