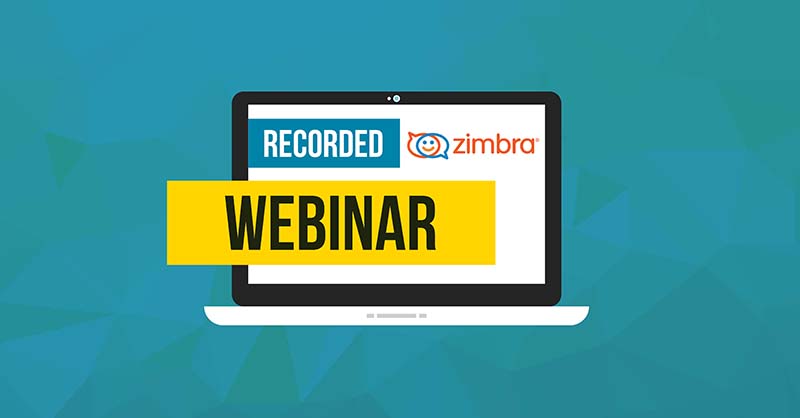 What to expect from this webinar?
Andrew Shingler, Senior Solutions Consultant at Synacor
Our last OPEN session planned before summer is with Zimbra. Digital Transformation: A blueprint for collaborating with open core technologies in a fast-changing world. Andrew Shingler, Sr. Sales Engineer at Synacor, will give you an an update on Zimbra 9 and how Zimbra can help teams collaborate in a productive way!
Zimbra 9
Zimbra 9 introduces a new, modern end-user experience built upon Zimbra's dependable server infrastructure, providing the security, privacy and data sovereignty Zimbra customers have come to expect.
It's designed to be flexible and extensible so small businesses, enterprises, governments and service provides can integrate with the 3rd party collaboration services they use today.
The new Zimlet framework allows users to easily customize for geographic or industry specific requirements.
Modern, Responsive User interface
3rd Party Integrations for Extensibility
New Zimlet Framework for Customization
Zimbra Server Infrastructure for Security, Privacy & Data Sovereignty
Classic UI for Easy Adoption
Easy Upgrade, No Migration Needed