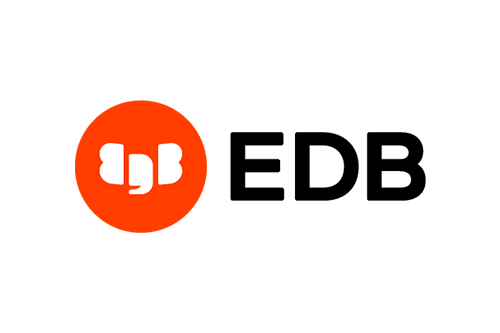 Event address
Desguinlei 100 bus 5
1st Floor
Belgium
Extra remarks
EDB & Kangaroot like to invite you to a Lunch & Learn session: Do it the CloudNative Way, also your Database!
AGENDA
09:00 - 09:30    Welcome coffee
09:30 - 10:45    EDB // Do it the CloudNative Way, also your Database!
10:45 - 11:15    Break
11:15 - 12:15    Red Hat // Leveraging cloud native Postgres with OpenShift!
12:15 - 13:30    Lunch.
Unlocking Data Agility: Harnessing the Power of Containerized Databases for Modern Applications 
Containerized databases are integral to modernizing applications, especially when leveraging platforms like Red Hat OpenShift and solutions such as EDB (EnterpriseDB). By combining these technologies, organizations can achieve modular scalability, seamless integration with DevOps practices, and efficient database management.
EDB's PostgreSQL expertise enhances the database aspect of application modernization within the OpenShift ecosystem, ensuring agile development, consistent environments, and automated deployment, ultimately facilitating reliable and scalable modernized applications.
Quick wins
Wondering why you should containerise your databases?
Automation is the biggest reason why we're all strong believers of containerisation. 
DBA's aren't easy to find which means they will need to do much more with fewer resources. That's exactly how database containerisation can bring value to your organisation. 
Operators are the key to success: you only need 12 lines of code to automate your database. 
Using the power of automation, Maxim will set-up a high available Kubernetes cluster in only 3 minutes!
Register now
* limited seats
EDB Gold Partner
Kangaroot has been a proud Gold Business Partner for many years where we have built our expertise in PostgreSQL. Our strength lies in advising, managing & implementing high-quality technical solutions and migrate & support you platform. 
In 2019 Kangaroot won the EDB EMEA Partner Award! Together we help you at every stage on your path to PostgreSQL.
Want to know more about EDB & Kangaroot?