NGINX update session at the office
What to expect from this webinar?
Koen Vanderpoorten, Senior Solution Engineer at F5 Networks
Digital transformation is driving API adoption. Organisations are using APIs to unlock information, accelerate innovation, and deliver faster customer experiences. API calls represent approximately 83% of all Internet traffic today, and the number of APIs is increasing exponentially.
But the proliferation of APIs has created new risks. As the number of APIs and complexity of cloud-native apps increase, it becomes very hard to discover and monitor where APIs are deployed. Unsecured APIs are easy targets for attack, and even minor misconfigurations can lead to severe outages.
In this session, we'll demonstrate how F5 NGINX helps ensure the connectivity, reliability, and security of your APIs, wherever they are deployed.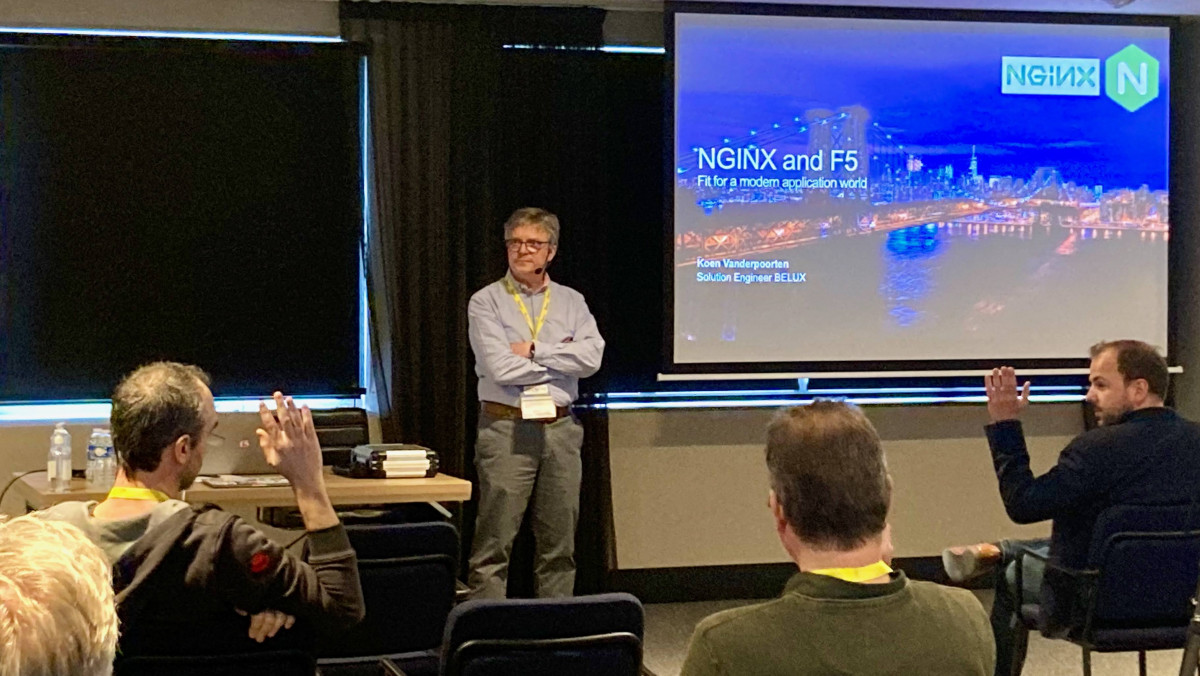 Want to know more about NGINX & Kangaroot?