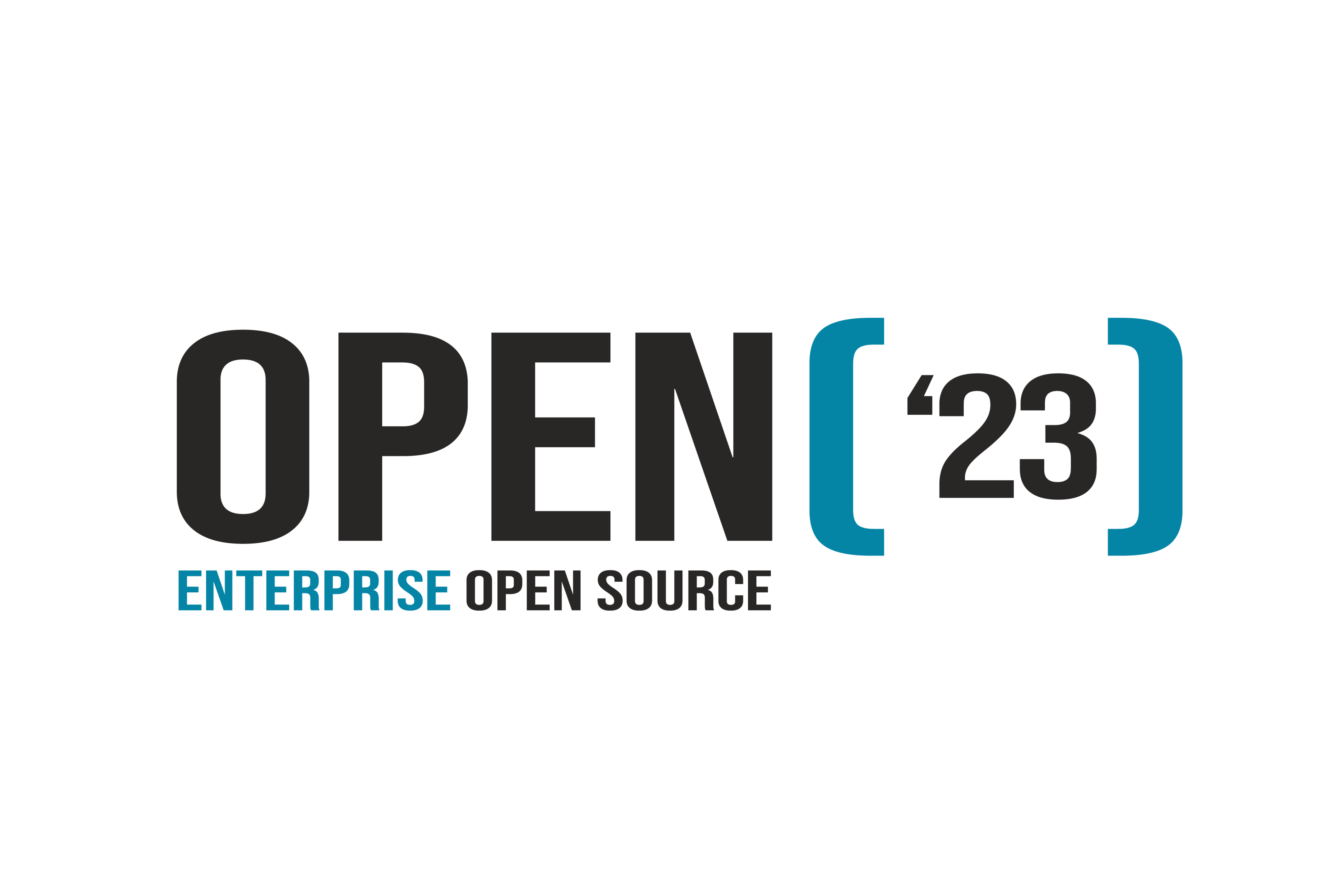 Event address
Van der Valk Mechelen
Rode Kruisplein 1-4
Belgium
Extra remarks
Join us for this open source conference! Hope to see & meet you there!
Van der Valk is located in Mechelen nearby the road exit 'Mechelen-Noord' at the E19, making it easily accessible by car. There is a big parking lot next door (Parking Keerdok). The train station is also nearby. Mechelen railway station is a 30-minute walk, Mechelen- Nekkerspoel is only a 20-minute walk.
Parking Keerdok
You can reach Parking Keerdok through a direct exit of the N16. To get from the parking to the hotel you can use the bicycle and pedestrian bridge. The address of Parking Keerdok is: Antonia Wolversstraat 1, 2800 Mechelen
Thé Open Source Event
Discover last trends & tips
Mark your agenda for the 28th of March 2023! We are really looking forward to meet you all again at thé Belgian open source conference together with our partners Red Hat, EDB, Elastic, NGINX, Snyk!
In 1 single day you'll get the opportunity to listen to visionary speakers who will unfold their expectations for the future plus you can chat to enterprise-ready open source players.
Do not miss this opportunity to be back on track with your open source projects & register now! There are only a certain amount of limited seats available.
The speakers & presentations
Trends in Open Source

What happened in the world of open source? Which trends do we see? We'll guide you trough this overview.

The State of Open Source and Communities

I will be glad to share about where the community's heart, mind and effort push the open source movement towards and how customers and partners can contribute to the next changes. I hope to also touch on European regulations and how open source software will help the citizens to benefit of a more secure, robust and innovative services.

Just us at this fantastic event to discover how the open source ecosystem evolves and supports the +90% of the world's most critical infrastructure!

Debugging Distributed Systems with OpenTelemetry

Have you ever felt like you're flying blind when it comes to understanding how your distributed systems are behaving? Observability is key to ensuring that your systems are running smoothly, and distributed tracing is one of the most powerful tools in the observability toolkit.

In this talk, we'll explore how OpenTelemetry can help you achieve better observability in your systems by providing you with end-to-end visibility. We'll demonstrate how to use Grafana and Elastic to visualise and analyse distributed traces, enabling you to gain a deep understanding of how your services are interacting, identify bottlenecks, and improve performance!

If You Like NGINX, You'll Love NGINX Plus

Modern app infrastructure and dev teams love NGINX Plus.

More than just the fastest web server around, NGINX Plus brings you everything you love about NGINX Open Source, adding enterprise‑grade features like high availability, active health checks, DNS system discovery, session persistence, and a RESTful API.

NGINX Plus is a cloud‑native, easy-to-use reverse proxy, load balancer, and API gateway. Whether you need to integrate advanced monitoring, strengthen security controls, or orchestrate Kubernetes containers, NGINX Plus delivers with the five‑star support you expect from NGINX.

Finding vulnerabilities in your cloud-native applications before they find you!

Live Security Hack

Modern cloud native technologies enable you to build, deploy, and scale rapidly. But this increased complexity exposes your application to new risks and vulnerabilities. Each layer of your cloud native application – spanning your code, third party dependencies, containers, and clusters – exposes you to new security concerns.

We'll show you just how easy they are to exploit! In this live hacking session, led by Paul Harland, Snyk's Partner Solutions Architect, we'll exploit an application as an attacker would to show threats, vulnerabilities, and misconfigurations that are most common in cloud native apps.

Then, we'll show you how you can protect your application through clear remediation actions and best practices for each attack scenario.

Red Hat Ansible (Business)

Join this session to discover the business value of automating in an organisation as a whole! 

For more in-depth technical information, join Christian's session later. 

From automating a Single Light to 500+ Servers: Lessons Learned in Automating IT Operations

A personal story from how I found fun and challenge in automating sys-admin jobs and the lessons learned. 

Finally, I'll talk about how Kangaroot's Automation Factory is helping customers start their own automation journey with confidence.
With a range of services and a team of experts, we provide the guidance and support needed to successfully implement automation and drive efficiency in IT operations.

From Chaos to Clarity: How Elastic Helps You Keep an Eye on Your Kubernetes Cluster (And Your Sanity)

Monitoring Kubernetes clusters and containerized applications can be a daunting task, especially as the size and complexity of your environment grows. That's where Elastic comes in, providing a scalable and centralized approach to monitoring that enables you to quickly identify and resolve issues within your infrastructure and applications.

In this talk, we will take a deep dive into how Elastic can help you master Kubernetes monitoring and security, providing you with best practices and practical tips for getting the most out of this powerful tool. We'll also show you how to monitor your applications with OpenTelemetry and gain deeper insights into their performance with Elastic APM.

Whether you're new to monitoring or a seasoned practitioner, this talk will provide you with the tools and knowledge you need to take your monitoring game to the next level.

Just don't do it – Databases in Kubernetes

You are not really crazy, are you? Running your beloved database in Kubernetes? This infrastructure is built to break and my database should not break! What actually is this Cloud Native nonsense? The latest and greatest marketing gig, let's get out our buzzword-bingo cards!

Or… should we? Join me for an exploration of Cloud Native, Data on Kubernetes, why databases in containers make much sense, and why much of the fear is from a previous era. In this talk, you will see why more and more organizations look at Cloud Native infrastructures for deploying critical data workloads. You will explore options and opportunities for creating modern application architectures without having to fall into a split between your application and your back end.

HashiCorp ZTS - Zero Trust Security

Zero trust security is predicated on securing everything based on trusted identities. With HashiCorp's model around zero trust security, organisations can manage their transition to the cloud while maintaining the level of security they need, one that trusts nothing and authenticates and authorises everything.

In this session we will have a deep-dive into HashiCorp's stack components that will help you address machine and human access authentication and authorisation with a focus on secure secret introduction and secure access for your cloud applications using HashiCorp Vault Enterprise and Boundary.

Expert Postgres in Cloud - Fully Managed

EDB BigAnimal is a fully managed Postgres database-as-a-service operates by Postgres experts, makes it easy of use, fast to set up, and highly available Postgres clusters or single instances on the AWS and Azure.

EDB enabling streamline of migrating Oracle database with Oracle compatibility features that helps move existing databases to the cloud. Provision, scale and manage EDB Postgres in the cloud with database automation, including replication, connection pooling, load balancing, automated failover, backups, security, and scale out. It has built-in capabilities for database management, cluster health monitoring, high availability, and backup and recovery.

Spend less time worrying about downtime. Focus on what matters for your business and entrust EDB to manage the database. With native multi-zone availability, BigAnimal continuously monitors for failures and backs up your data, simplifying point-in-time recovery for your highly available applications.

Minimize cloud waste with Terraform

Research shows that anywhere between 20%-35% of cloud costs are completely wasted. That's a minimum of $5 million wasted every day on idle and over provisioned resources. As organizations take advantage of the benefits the cloud offers, that waste will only increase. During this presentation we will dive into how engineers can use Terraform at each level of the cloud cost management process to deliver value and minimize additional work.

Streamlining Azure Resource Deployment with Ansible Automation Platform

After a quick refresher on the Ansible Automation Platform, we will switch into demo mode and will deploy resources on Azure, including some Windows instances. You will see how Ansible can help you to automate boring routine tasks, but also how it can increase security by running periodic compliance checks and more.

Christian Jung is a product expert for Ansible and is helping Red Hat customers and partners on their successful Automation Journey. Since he joined Red Hat in 2006 he has focused on automation and management for Cloud, Virtualization and Physical Infrastructure.

 

Shifting Left is not enough: Empower developers to scale Modern Application Security

Details TBD

Joint presentation by Paul Harland and Bouke van der Meer. 
Timing
Please find in the grid below the exact timing of which sessions can be followed in which track.  You're completely free to choose the afternoon sessions and switch from track to track. There is a 5 min. break in between all of them.