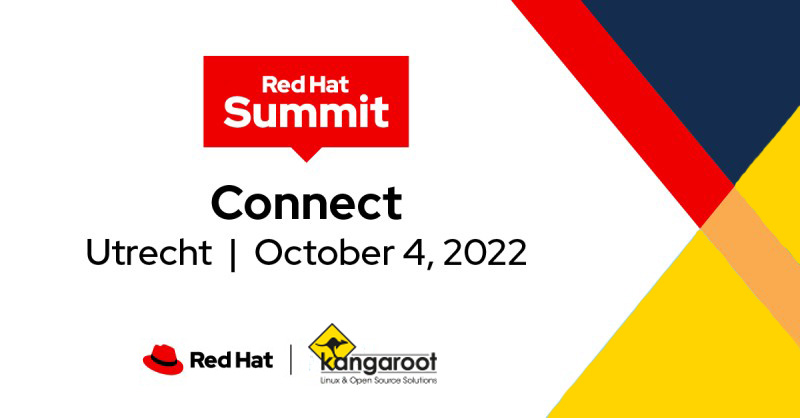 Extra remarks
In 2019, Red Hat welcomed over 1000 guests in Amsterdam & more than 400 people in Brussels at the local Red Hat Forum. We had some drinks, shared some food and networked till our LinkedIn profiles exploded.
We are very pleased to announce we'll be there the 4th of October at this real life Red Hat Forum after 3 years!
Get all the latest news from Red Hat about open hybrid cloud, creating consistency across IT environments and streamlining processes via containers, workloads and automation. Join us for breakouts, demos, ask the expert sessions, workshops and much more!
Attendance is by invitation only, and exclusively for organisations that are already on their open source journey. After your registration Red Hat will contact you to see if you would like to join the Red Hat Belgium team and customers on a VIP bus with catering that will drive from Brussels, over Antwerp to Utrecht and back.