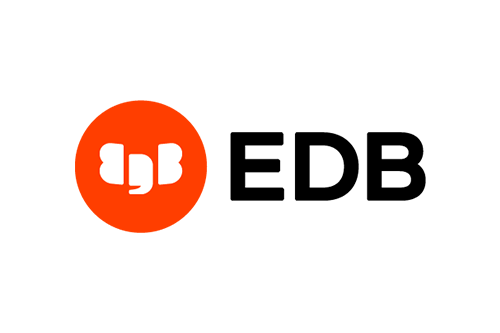 EDB Gold Partner
Kangaroot has been a proud Gold Business Partner for many years where we have built our expertise in PostgreSQL. Our strength lies in advising, managing & implementing high-quality technical solutions. Together we help you at every stage on your path to PostgreSQL.

PostgreSQL continues to explode worldwide and is increasingly the database of choice for organisations looking to boost innovation and accelerate business.
EDB brings PostgreSQL to the Enterprise
Organisations everywhere experience a daily struggle with technology to do more and go faster, while trying to control costs.  EDB supercharges PostgreSQL to help customers overcome these challenges.
 
About EDB
PostgreSQL is increasingly the database of choice for organizations looking to boost innovation and accelerate business. EDB's enterprise-class software extends PostgreSQL, helping our customers get the most out of it both on premises and in the cloud. And our 24x7 global support, professional services, and training help our customers control risk, manage costs, and scale efficiently. With 16 offices worldwide, EDB serves over 4,000 customers, including leading financial services, government, media and communications, and information technology organizations. To learn about PostgreSQL for people, teams, and enterprises, visit EDBpostgres.com.
Enterprise-ready PostgreSQL and tools
Databases
EDB Partner Award 2019
In 2019 Kangaroot won the EDB EMEA Partner Award
Want to watch one of our webinars?
We have recorded EDB webinars for you.
Postgres: The Centerpiece for Modernising IT Infrastructures